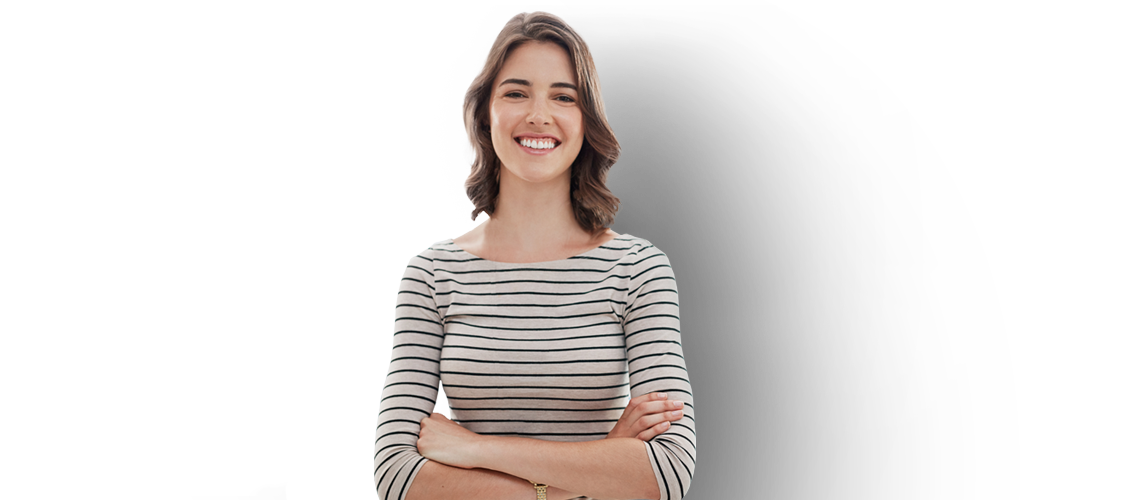 Earn your degree
in psychology at
Colorado Christian
University
CCU Online Degrees
Prepare to become an effective counselor
PSYCHOLOGY & COUNSELING DEGREES
A degree in psychology or counseling from Colorado Christian University will provide you with a strong clinical counseling background that promotes study of the whole person. Integrating faith, clinical experience, and current counseling theory into a comprehensive educational experience will equip you to be an effective counselor in a variety of settings.
A degree in psychology or counseling from CCU can lead to a wide variety of careers, including:
Counselor
Family therapist
Elderly care
Case worker
Addiction counselor
Private practice in psychology/psychiatry, with an advanced degree and license
Choose from a variety of majors and concentrations
Explore our accredited online associate, bachelor's, master's and doctoral programs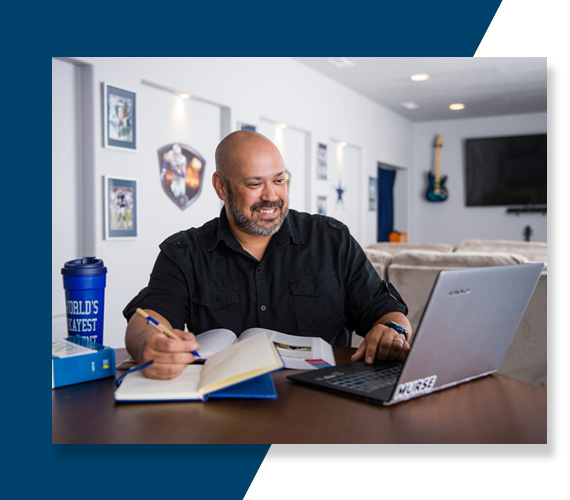 Discover a Better Way to Go Back to School
COLLEGE OF ADULT AND GRADUATE STUDIES
For adult students interested in beginning or completing their degree, the College of Adult and Graduate Studies at Colorado Christian University offers a variety of flexible educational opportunities.
Here's what makes Colorado Christian University a smarter way to go back to school:
Choose from a variety of associate, bachelor's and master's degree programs.
Courses are 5-7 weeks long – a great option for busy adults.
Learn vital skills from faculty with real-world experience.
Transfer credits from another accredited school.
Earn credits for life experience.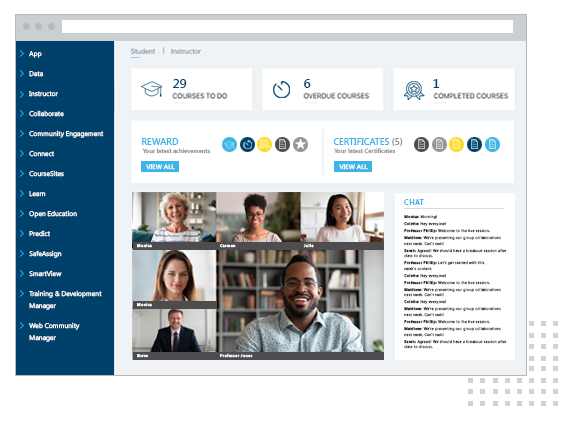 Innovative Technology That Drives Student Success
ONLINE LEARNING PLATFORM
CCU's learning management system enhances education by providing an intuitive interface for online courses. Dynamic course content combines text-based materials with rich media – such as videos – expanding the student experience.
You'll have access to several useful tools, including:
Online discussions – Online discussions allow students and instructors to post comments, then react and respond to ideas shared by anyone in the course.
Submitting assignments – When an assignment is completed by the student, they just upload the file to submit it to their professor.
Mobile app – CCU provides a mobile app that allows students to check updates, watch video, or receive notifications on their smartphones.
Support team – students who need assistance can get it 24 hours a day, 7 days a week.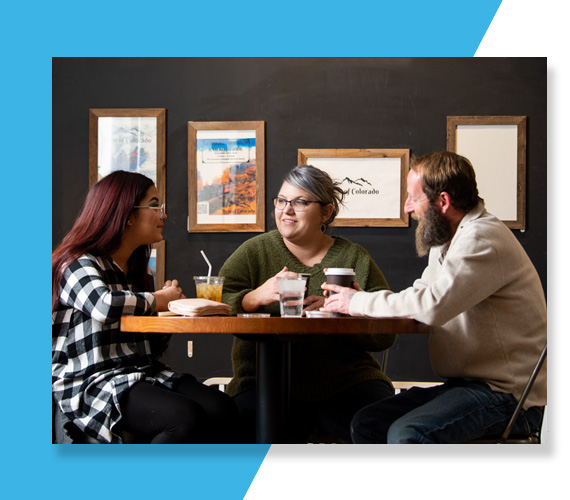 We Take Community to a Whole New Level
CAMPUS LIFE AT CCU
Founded in 1914, CCU is the flagship Christian university in Colorado, located at the foot of the Rocky Mountains. Whether you choose to pursue your degree online or at our main campus in Lakewood, Colorado, you'll benefit from rigorous academics, mentorship from expert faculty, and opportunities to engage and serve both the local community and the world.
Paying for Your College Education
FINANCIAL AID
Earning your degree is one of the most important investments that you will ever make. Financial aid programs available for undergraduate and graduate degree students — ranging from student loans to college scholarships for adults — can help make it possible for you to realize that investment.
In addition to helping you explore your financial aid options and how to pay for an education, the University will walk alongside you to develop the best possible degree plan that meets your needs as an adult student and ultimately helps you achieve your goals.
Accreditations, Endorsements and Memberships
Colorado Christian University is accredited by the Higher Learning Commission, an institutional accreditation agency recognized by the U.S. Department of Education